Music
To view our programme of teaching click here: Music National Curriculum
We offer a Wider Opportunity Programme (WOPPs) to our Year 4 pupils who learn to play the violins. We run two choirs across the school - Junior Church Choir and our very successful Concert Choir.
In addition to our Music Curriculum lessons, we offer a wide variety of peripatetic Music Lessons as well and all our pupils participate in a whole school show in the Summer Term.
'Joseph and the Technicolour Dreamcoat', 'Jungle Book 'and 'Pirates of the Currybean', to name but a few, which involved every child, have been great successes, bringing the school and the community together. Events in church – Harvest Festival, Assemblies, Christmas Concert, Nursery Nativity and our Christmas productions of ' Midwife Crisis', Born in a Barn' and 'The Inn – Spectors' have also been enjoyed by many.
For further information on the WOPPs offer and Music events in The Peak District, click here: Music WOPPs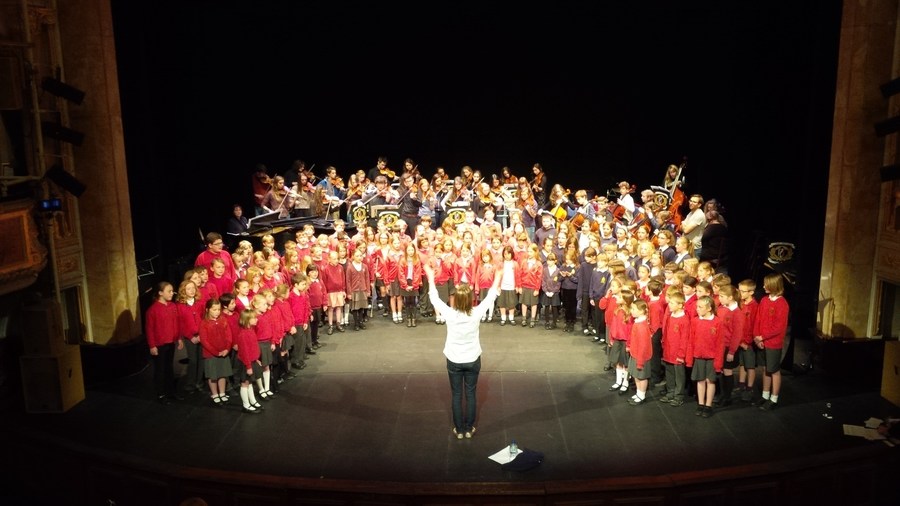 Our choir singing at Buxton Opera House