Eco Council
Eco Council has two representatives from each class who are voted for by the class. They are presented with badges in our assembly. They meet regularly to monitor the impact of various environmental initiatives and take a lead in recycling and making effective use of our school grounds. They are responsible for litter picking to keep our grounds tidy and safe for wild life and for disposing of recycled items from each class. They encourage all pupils to travel smartly to and from school either by walking, scooting or biking safely.
Eco Council News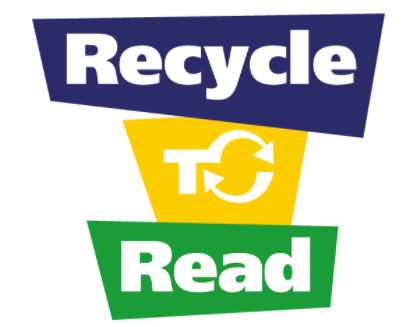 We need your help! We are taking part in an exciting new campaign, Recycle to Read.
We are collecting:
Broken hard plastic toys.
Old working technology, for example: mobile phones, tablets, wireless speakers, MP3s, camera and wearable technology. Please do not send in broken items. Please remove batteries unless they're part of the device.
Where to send the items:
Take them to the school office.
Send into school with your child and they will give them to the Eco Council member in their class.
The more hard plastic toys and working technology we collect, the more recycling reward points we will receive which will mean more books for school.
We will inform you when the boxes are full. They will then be collected and points will be rewarded. So please start sending them in as soon as possible. Thank you for your support.
The Eco Council ran a successful Eco Day. Building up to the day, all children in the school had been thinking about different Eco Schools Topics.
Kinder Class – The School Grounds
Ringinglow – Recycling
Derwent – Water
Stanage – Healthy Eating
Mam Tor – Biodiversity
Dovedale – Litter
Longshaw – Global Citizenship/ Fairtrade
Each class produced posters to highlight what they have found out and how they can make a difference.
On the day, thanks to a group of parent volunteers, all children in the school took part in outdoor activities. The children were busy clearing the pond of leaves, clearing and planting seeds in our vegetable raised beds. Tidying our flower and fruit raised beds and the younger children were busy weeding. All children planted a sunflower seed for the sunflower competition. More information below.
Following our last ECO market which raised money for a new scooter rack, we held an Eco Enterprise Market run by the Eco Council. Every child in the school made an item to be sold at the Market. The children worked really hard to make some wonderful items to be sold. On the day the Eco Council class representatives sold the items. The Market was well attended and the Eco Council were delighted to make £205.50. The money raised is going towards a a new set of raised beds to enable us to grow more herbs and vegetables. Well done to everyone involved. A fantastic amount raised.
We hold the Silver ECO Award!